OUR LEADERSHIP OUR LEADERSHIP OUR LEADERSHIP OUR LEADERSHIP OUR LEADERSHIP OUR LEADERSHIP OUR LEADERSHIP OUR LEADERSHIP OUR LEADERSHIP OUR LEADERSHIP OUR LEADERSHIP OUR LEADERSHIP
OUR LEADERSHIP OUR LEADERSHIP OUR LEADERSHIP OUR LEADERSHIP OUR LEADERSHIP OUR LEADERSHIP OUR LEADERSHIP OUR LEADERSHIP OUR LEADERSHIP OUR LEADERSHIP OUR LEADERSHIP OUR LEADERSHIP
OUR LEADERSHIP OUR LEADERSHIP OUR LEADERSHIP OUR LEADERSHIP OUR LEADERSHIP OUR LEADERSHIP OUR LEADERSHIP OUR LEADERSHIP OUR LEADERSHIP OUR LEADERSHIP
OUR LEADERSHIP OUR LEADERSHIP OUR LEADERSHIP OUR LEADERSHIP OUR LEADERSHIP OUR LEADERSHIP OUR LEADERSHIP OUR LEADERSHIP OUR LEADERSHIP OUR LEADERSHIP
OUR LEADERSHIP OUR LEADERSHIP OUR LEADERSHIP OUR LEADERSHIP OUR LEADERSHIP OUR LEADERSHIP OUR LEADERSHIP OUR LEADERSHIP OUR LEADERSHIP OUR LEADERSHIP OUR LEADERSHIP OUR LEADERSHIP
OUR LEADERSHIP OUR LEADERSHIP OUR LEADERSHIP OUR LEADERSHIP OUR LEADERSHIP OUR LEADERSHIP OUR LEADERSHIP OUR LEADERSHIP OUR LEADERSHIP OUR LEADERSHIP OUR LEADERSHIP OUR LEADERSHIP
OUR LEADERSHIP OUR LEADERSHIP OUR LEADERSHIP OUR LEADERSHIP OUR LEADERSHIP OUR LEADERSHIP OUR LEADERSHIP OUR LEADERSHIP OUR LEADERSHIP OUR LEADERSHIP
OUR LEADERSHIP OUR LEADERSHIP OUR LEADERSHIP OUR LEADERSHIP OUR LEADERSHIP OUR LEADERSHIP OUR LEADERSHIP OUR LEADERSHIP OUR LEADERSHIP OUR LEADERSHIP
OUR LEADERSHIP OUR LEADERSHIP OUR LEADERSHIP OUR LEADERSHIP OUR LEADERSHIP OUR LEADERSHIP OUR LEADERSHIP OUR LEADERSHIP OUR LEADERSHIP OUR LEADERSHIP OUR LEADERSHIP OUR LEADERSHIP
OUR LEADERSHIP OUR LEADERSHIP OUR LEADERSHIP OUR LEADERSHIP OUR LEADERSHIP OUR LEADERSHIP OUR LEADERSHIP OUR LEADERSHIP OUR LEADERSHIP OUR LEADERSHIP OUR LEADERSHIP OUR LEADERSHIP
OUR LEADERSHIP OUR LEADERSHIP OUR LEADERSHIP OUR LEADERSHIP OUR LEADERSHIP OUR LEADERSHIP OUR LEADERSHIP OUR LEADERSHIP OUR LEADERSHIP OUR LEADERSHIP
OUR LEADERSHIP OUR LEADERSHIP OUR LEADERSHIP OUR LEADERSHIP OUR LEADERSHIP OUR LEADERSHIP OUR LEADERSHIP OUR LEADERSHIP OUR LEADERSHIP OUR LEADERSHIP
OUR LEADERSHIP OUR LEADERSHIP OUR LEADERSHIP OUR LEADERSHIP OUR LEADERSHIP OUR LEADERSHIP OUR LEADERSHIP OUR LEADERSHIP OUR LEADERSHIP OUR LEADERSHIP OUR LEADERSHIP OUR LEADERSHIP
OUR LEADERSHIP OUR LEADERSHIP OUR LEADERSHIP OUR LEADERSHIP OUR LEADERSHIP OUR LEADERSHIP OUR LEADERSHIP OUR LEADERSHIP OUR LEADERSHIP OUR LEADERSHIP OUR LEADERSHIP OUR LEADERSHIP
OUR LEADERSHIP OUR LEADERSHIP OUR LEADERSHIP OUR LEADERSHIP OUR LEADERSHIP OUR LEADERSHIP OUR LEADERSHIP OUR LEADERSHIP OUR LEADERSHIP OUR LEADERSHIP
OUR LEADERSHIP OUR LEADERSHIP OUR LEADERSHIP OUR LEADERSHIP OUR LEADERSHIP OUR LEADERSHIP OUR LEADERSHIP OUR LEADERSHIP OUR LEADERSHIP OUR LEADERSHIP
OUR LEADERSHIP OUR LEADERSHIP OUR LEADERSHIP OUR LEADERSHIP OUR LEADERSHIP OUR LEADERSHIP OUR LEADERSHIP OUR LEADERSHIP OUR LEADERSHIP OUR LEADERSHIP OUR LEADERSHIP OUR LEADERSHIP
OUR LEADERSHIP OUR LEADERSHIP OUR LEADERSHIP OUR LEADERSHIP OUR LEADERSHIP OUR LEADERSHIP OUR LEADERSHIP OUR LEADERSHIP OUR LEADERSHIP OUR LEADERSHIP OUR LEADERSHIP OUR LEADERSHIP
OUR LEADERSHIP OUR LEADERSHIP OUR LEADERSHIP OUR LEADERSHIP OUR LEADERSHIP OUR LEADERSHIP OUR LEADERSHIP OUR LEADERSHIP OUR LEADERSHIP OUR LEADERSHIP
OUR LEADERSHIP OUR LEADERSHIP OUR LEADERSHIP OUR LEADERSHIP OUR LEADERSHIP OUR LEADERSHIP OUR LEADERSHIP OUR LEADERSHIP OUR LEADERSHIP OUR LEADERSHIP
OUR LEADERSHIP OUR LEADERSHIP OUR LEADERSHIP OUR LEADERSHIP OUR LEADERSHIP OUR LEADERSHIP OUR LEADERSHIP OUR LEADERSHIP OUR LEADERSHIP OUR LEADERSHIP OUR LEADERSHIP OUR LEADERSHIP
OUR LEADERSHIP OUR LEADERSHIP OUR LEADERSHIP OUR LEADERSHIP OUR LEADERSHIP OUR LEADERSHIP OUR LEADERSHIP OUR LEADERSHIP OUR LEADERSHIP OUR LEADERSHIP OUR LEADERSHIP OUR LEADERSHIP
OUR LEADERSHIP OUR LEADERSHIP OUR LEADERSHIP OUR LEADERSHIP OUR LEADERSHIP OUR LEADERSHIP OUR LEADERSHIP OUR LEADERSHIP OUR LEADERSHIP OUR LEADERSHIP
OUR LEADERSHIP OUR LEADERSHIP OUR LEADERSHIP OUR LEADERSHIP OUR LEADERSHIP OUR LEADERSHIP OUR LEADERSHIP OUR LEADERSHIP OUR LEADERSHIP OUR LEADERSHIP
OUR LEADERSHIP OUR LEADERSHIP OUR LEADERSHIP OUR LEADERSHIP OUR LEADERSHIP OUR LEADERSHIP OUR LEADERSHIP OUR LEADERSHIP OUR LEADERSHIP OUR LEADERSHIP OUR LEADERSHIP OUR LEADERSHIP
OUR LEADERSHIP OUR LEADERSHIP OUR LEADERSHIP OUR LEADERSHIP OUR LEADERSHIP OUR LEADERSHIP OUR LEADERSHIP OUR LEADERSHIP OUR LEADERSHIP OUR LEADERSHIP OUR LEADERSHIP OUR LEADERSHIP
OUR LEADERSHIP OUR LEADERSHIP OUR LEADERSHIP OUR LEADERSHIP OUR LEADERSHIP OUR LEADERSHIP OUR LEADERSHIP OUR LEADERSHIP OUR LEADERSHIP OUR LEADERSHIP
OUR LEADERSHIP OUR LEADERSHIP OUR LEADERSHIP OUR LEADERSHIP OUR LEADERSHIP OUR LEADERSHIP OUR LEADERSHIP OUR LEADERSHIP OUR LEADERSHIP OUR LEADERSHIP
OUR LEADERSHIP OUR LEADERSHIP OUR LEADERSHIP OUR LEADERSHIP OUR LEADERSHIP OUR LEADERSHIP OUR LEADERSHIP OUR LEADERSHIP OUR LEADERSHIP OUR LEADERSHIP OUR LEADERSHIP OUR LEADERSHIP
OUR LEADERSHIP OUR LEADERSHIP OUR LEADERSHIP OUR LEADERSHIP OUR LEADERSHIP OUR LEADERSHIP OUR LEADERSHIP OUR LEADERSHIP OUR LEADERSHIP OUR LEADERSHIP OUR LEADERSHIP OUR LEADERSHIP
OUR LEADERSHIP OUR LEADERSHIP OUR LEADERSHIP OUR LEADERSHIP OUR LEADERSHIP OUR LEADERSHIP OUR LEADERSHIP OUR LEADERSHIP OUR LEADERSHIP OUR LEADERSHIP
OUR LEADERSHIP OUR LEADERSHIP OUR LEADERSHIP OUR LEADERSHIP OUR LEADERSHIP OUR LEADERSHIP OUR LEADERSHIP OUR LEADERSHIP OUR LEADERSHIP OUR LEADERSHIP
OUR LEADERSHIP OUR LEADERSHIP OUR LEADERSHIP OUR LEADERSHIP OUR LEADERSHIP OUR LEADERSHIP OUR LEADERSHIP OUR LEADERSHIP OUR LEADERSHIP OUR LEADERSHIP OUR LEADERSHIP OUR LEADERSHIP
OUR LEADERSHIP OUR LEADERSHIP OUR LEADERSHIP OUR LEADERSHIP OUR LEADERSHIP OUR LEADERSHIP OUR LEADERSHIP OUR LEADERSHIP OUR LEADERSHIP OUR LEADERSHIP OUR LEADERSHIP OUR LEADERSHIP
OUR LEADERSHIP OUR LEADERSHIP OUR LEADERSHIP OUR LEADERSHIP OUR LEADERSHIP OUR LEADERSHIP OUR LEADERSHIP OUR LEADERSHIP OUR LEADERSHIP OUR LEADERSHIP
OUR LEADERSHIP OUR LEADERSHIP OUR LEADERSHIP OUR LEADERSHIP OUR LEADERSHIP OUR LEADERSHIP OUR LEADERSHIP OUR LEADERSHIP OUR LEADERSHIP OUR LEADERSHIP
OUR LEADERSHIP OUR LEADERSHIP OUR LEADERSHIP OUR LEADERSHIP OUR LEADERSHIP OUR LEADERSHIP OUR LEADERSHIP OUR LEADERSHIP OUR LEADERSHIP OUR LEADERSHIP OUR LEADERSHIP OUR LEADERSHIP
OUR LEADERSHIP OUR LEADERSHIP OUR LEADERSHIP OUR LEADERSHIP OUR LEADERSHIP OUR LEADERSHIP OUR LEADERSHIP OUR LEADERSHIP OUR LEADERSHIP OUR LEADERSHIP OUR LEADERSHIP OUR LEADERSHIP
OUR LEADERSHIP OUR LEADERSHIP OUR LEADERSHIP OUR LEADERSHIP OUR LEADERSHIP OUR LEADERSHIP OUR LEADERSHIP OUR LEADERSHIP OUR LEADERSHIP OUR LEADERSHIP
OUR LEADERSHIP OUR LEADERSHIP OUR LEADERSHIP OUR LEADERSHIP OUR LEADERSHIP OUR LEADERSHIP OUR LEADERSHIP OUR LEADERSHIP OUR LEADERSHIP OUR LEADERSHIP
OUR LEADERSHIP
At the helm of our company is our leadership team–empowering our workforce and helping to achieve meaningful results for our customers.
Explore Working at Simpli.fi
Further your career at Simpli.fi. Work with extraordinary people, create best-in-class technology, and join a team where growth is the standard.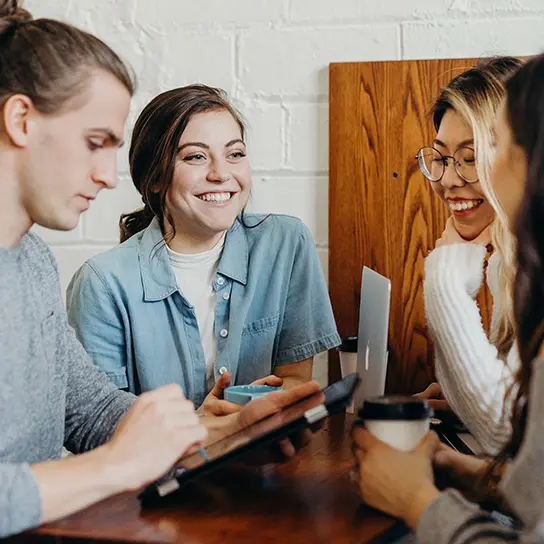 Relevant Resources
We're always exploring new ways of maximizing connections between advertisers and audiences.
Let's Connect
Get in touch and one of our advertising experts will reach out.
Let's Connect Let's Connect Let's Connect Let's Connect Let's Connect Let's Connect Let's Connect Let's Connect Let's Connect Let's Connect Let's Connect Let's Connect
Let's Connect Let's Connect Let's Connect Let's Connect Let's Connect Let's Connect Let's Connect Let's Connect Let's Connect Let's Connect Let's Connect Let's Connect
Let's Connect Let's Connect Let's Connect Let's Connect Let's Connect Let's Connect Let's Connect Let's Connect Let's Connect Let's Connect
Let's Connect Let's Connect Let's Connect Let's Connect Let's Connect Let's Connect Let's Connect Let's Connect Let's Connect Let's Connect
Let's Connect Let's Connect Let's Connect Let's Connect Let's Connect Let's Connect Let's Connect Let's Connect Let's Connect Let's Connect Let's Connect Let's Connect
Let's Connect Let's Connect Let's Connect Let's Connect Let's Connect Let's Connect Let's Connect Let's Connect Let's Connect Let's Connect Let's Connect Let's Connect
Let's Connect Let's Connect Let's Connect Let's Connect Let's Connect Let's Connect Let's Connect Let's Connect Let's Connect Let's Connect
Let's Connect Let's Connect Let's Connect Let's Connect Let's Connect Let's Connect Let's Connect Let's Connect Let's Connect Let's Connect
Let's Connect Let's Connect Let's Connect Let's Connect Let's Connect Let's Connect Let's Connect Let's Connect Let's Connect Let's Connect Let's Connect Let's Connect
Let's Connect Let's Connect Let's Connect Let's Connect Let's Connect Let's Connect Let's Connect Let's Connect Let's Connect Let's Connect Let's Connect Let's Connect
Let's Connect Let's Connect Let's Connect Let's Connect Let's Connect Let's Connect Let's Connect Let's Connect Let's Connect Let's Connect
Let's Connect Let's Connect Let's Connect Let's Connect Let's Connect Let's Connect Let's Connect Let's Connect Let's Connect Let's Connect
Let's Connect Let's Connect Let's Connect Let's Connect Let's Connect Let's Connect Let's Connect Let's Connect Let's Connect Let's Connect Let's Connect Let's Connect
Let's Connect Let's Connect Let's Connect Let's Connect Let's Connect Let's Connect Let's Connect Let's Connect Let's Connect Let's Connect Let's Connect Let's Connect
Let's Connect Let's Connect Let's Connect Let's Connect Let's Connect Let's Connect Let's Connect Let's Connect Let's Connect Let's Connect
Let's Connect Let's Connect Let's Connect Let's Connect Let's Connect Let's Connect Let's Connect Let's Connect Let's Connect Let's Connect
Let's Connect Let's Connect Let's Connect Let's Connect Let's Connect Let's Connect Let's Connect Let's Connect Let's Connect Let's Connect Let's Connect Let's Connect
Let's Connect Let's Connect Let's Connect Let's Connect Let's Connect Let's Connect Let's Connect Let's Connect Let's Connect Let's Connect Let's Connect Let's Connect
Let's Connect Let's Connect Let's Connect Let's Connect Let's Connect Let's Connect Let's Connect Let's Connect Let's Connect Let's Connect
Let's Connect Let's Connect Let's Connect Let's Connect Let's Connect Let's Connect Let's Connect Let's Connect Let's Connect Let's Connect
Let's Connect Let's Connect Let's Connect Let's Connect Let's Connect Let's Connect Let's Connect Let's Connect Let's Connect Let's Connect Let's Connect Let's Connect
Let's Connect Let's Connect Let's Connect Let's Connect Let's Connect Let's Connect Let's Connect Let's Connect Let's Connect Let's Connect Let's Connect Let's Connect
Let's Connect Let's Connect Let's Connect Let's Connect Let's Connect Let's Connect Let's Connect Let's Connect Let's Connect Let's Connect
Let's Connect Let's Connect Let's Connect Let's Connect Let's Connect Let's Connect Let's Connect Let's Connect Let's Connect Let's Connect
Let's Connect Let's Connect Let's Connect Let's Connect Let's Connect Let's Connect Let's Connect Let's Connect Let's Connect Let's Connect Let's Connect Let's Connect
Let's Connect Let's Connect Let's Connect Let's Connect Let's Connect Let's Connect Let's Connect Let's Connect Let's Connect Let's Connect Let's Connect Let's Connect
Let's Connect Let's Connect Let's Connect Let's Connect Let's Connect Let's Connect Let's Connect Let's Connect Let's Connect Let's Connect
Let's Connect Let's Connect Let's Connect Let's Connect Let's Connect Let's Connect Let's Connect Let's Connect Let's Connect Let's Connect
Let's Connect Let's Connect Let's Connect Let's Connect Let's Connect Let's Connect Let's Connect Let's Connect Let's Connect Let's Connect Let's Connect Let's Connect
Let's Connect Let's Connect Let's Connect Let's Connect Let's Connect Let's Connect Let's Connect Let's Connect Let's Connect Let's Connect Let's Connect Let's Connect
Let's Connect Let's Connect Let's Connect Let's Connect Let's Connect Let's Connect Let's Connect Let's Connect Let's Connect Let's Connect
Let's Connect Let's Connect Let's Connect Let's Connect Let's Connect Let's Connect Let's Connect Let's Connect Let's Connect Let's Connect
Let's Connect Let's Connect Let's Connect Let's Connect Let's Connect Let's Connect Let's Connect Let's Connect Let's Connect Let's Connect Let's Connect Let's Connect
Let's Connect Let's Connect Let's Connect Let's Connect Let's Connect Let's Connect Let's Connect Let's Connect Let's Connect Let's Connect Let's Connect Let's Connect
Let's Connect Let's Connect Let's Connect Let's Connect Let's Connect Let's Connect Let's Connect Let's Connect Let's Connect Let's Connect
Let's Connect Let's Connect Let's Connect Let's Connect Let's Connect Let's Connect Let's Connect Let's Connect Let's Connect Let's Connect
Let's Connect Let's Connect Let's Connect Let's Connect Let's Connect Let's Connect Let's Connect Let's Connect Let's Connect Let's Connect Let's Connect Let's Connect
Let's Connect Let's Connect Let's Connect Let's Connect Let's Connect Let's Connect Let's Connect Let's Connect Let's Connect Let's Connect Let's Connect Let's Connect
Let's Connect Let's Connect Let's Connect Let's Connect Let's Connect Let's Connect Let's Connect Let's Connect Let's Connect Let's Connect
Let's Connect Let's Connect Let's Connect Let's Connect Let's Connect Let's Connect Let's Connect Let's Connect Let's Connect Let's Connect