Who We Are Who We Are Who We Are Who We Are Who We Are Who We Are Who We Are Who We Are Who We Are Who We Are Who We Are Who We Are
Who We Are Who We Are Who We Are Who We Are Who We Are Who We Are Who We Are Who We Are Who We Are Who We Are Who We Are Who We Are
Who We Are Who We Are Who We Are Who We Are Who We Are Who We Are Who We Are Who We Are Who We Are Who We Are
Who We Are Who We Are Who We Are Who We Are Who We Are Who We Are Who We Are Who We Are Who We Are Who We Are
Who We Are Who We Are Who We Are Who We Are Who We Are Who We Are Who We Are Who We Are Who We Are Who We Are Who We Are Who We Are
Who We Are Who We Are Who We Are Who We Are Who We Are Who We Are Who We Are Who We Are Who We Are Who We Are Who We Are Who We Are
Who We Are Who We Are Who We Are Who We Are Who We Are Who We Are Who We Are Who We Are Who We Are Who We Are
Who We Are Who We Are Who We Are Who We Are Who We Are Who We Are Who We Are Who We Are Who We Are Who We Are
Who We Are Who We Are Who We Are Who We Are Who We Are Who We Are Who We Are Who We Are Who We Are Who We Are Who We Are Who We Are
Who We Are Who We Are Who We Are Who We Are Who We Are Who We Are Who We Are Who We Are Who We Are Who We Are Who We Are Who We Are
Who We Are Who We Are Who We Are Who We Are Who We Are Who We Are Who We Are Who We Are Who We Are Who We Are
Who We Are Who We Are Who We Are Who We Are Who We Are Who We Are Who We Are Who We Are Who We Are Who We Are
Who We Are Who We Are Who We Are Who We Are Who We Are Who We Are Who We Are Who We Are Who We Are Who We Are Who We Are Who We Are
Who We Are Who We Are Who We Are Who We Are Who We Are Who We Are Who We Are Who We Are Who We Are Who We Are Who We Are Who We Are
Who We Are Who We Are Who We Are Who We Are Who We Are Who We Are Who We Are Who We Are Who We Are Who We Are
Who We Are Who We Are Who We Are Who We Are Who We Are Who We Are Who We Are Who We Are Who We Are Who We Are
Who We Are Who We Are Who We Are Who We Are Who We Are Who We Are Who We Are Who We Are Who We Are Who We Are Who We Are Who We Are
Who We Are Who We Are Who We Are Who We Are Who We Are Who We Are Who We Are Who We Are Who We Are Who We Are Who We Are Who We Are
Who We Are Who We Are Who We Are Who We Are Who We Are Who We Are Who We Are Who We Are Who We Are Who We Are
Who We Are Who We Are Who We Are Who We Are Who We Are Who We Are Who We Are Who We Are Who We Are Who We Are
Who We Are Who We Are Who We Are Who We Are Who We Are Who We Are Who We Are Who We Are Who We Are Who We Are Who We Are Who We Are
Who We Are Who We Are Who We Are Who We Are Who We Are Who We Are Who We Are Who We Are Who We Are Who We Are Who We Are Who We Are
Who We Are Who We Are Who We Are Who We Are Who We Are Who We Are Who We Are Who We Are Who We Are Who We Are
Who We Are Who We Are Who We Are Who We Are Who We Are Who We Are Who We Are Who We Are Who We Are Who We Are
Who We Are Who We Are Who We Are Who We Are Who We Are Who We Are Who We Are Who We Are Who We Are Who We Are Who We Are Who We Are
Who We Are Who We Are Who We Are Who We Are Who We Are Who We Are Who We Are Who We Are Who We Are Who We Are Who We Are Who We Are
Who We Are Who We Are Who We Are Who We Are Who We Are Who We Are Who We Are Who We Are Who We Are Who We Are
Who We Are Who We Are Who We Are Who We Are Who We Are Who We Are Who We Are Who We Are Who We Are Who We Are
Who We Are Who We Are Who We Are Who We Are Who We Are Who We Are Who We Are Who We Are Who We Are Who We Are Who We Are Who We Are
Who We Are Who We Are Who We Are Who We Are Who We Are Who We Are Who We Are Who We Are Who We Are Who We Are Who We Are Who We Are
Who We Are Who We Are Who We Are Who We Are Who We Are Who We Are Who We Are Who We Are Who We Are Who We Are
Who We Are Who We Are Who We Are Who We Are Who We Are Who We Are Who We Are Who We Are Who We Are Who We Are
Who We Are Who We Are Who We Are Who We Are Who We Are Who We Are Who We Are Who We Are Who We Are Who We Are Who We Are Who We Are
Who We Are Who We Are Who We Are Who We Are Who We Are Who We Are Who We Are Who We Are Who We Are Who We Are Who We Are Who We Are
Who We Are Who We Are Who We Are Who We Are Who We Are Who We Are Who We Are Who We Are Who We Are Who We Are
Who We Are Who We Are Who We Are Who We Are Who We Are Who We Are Who We Are Who We Are Who We Are Who We Are
Who We Are Who We Are Who We Are Who We Are Who We Are Who We Are Who We Are Who We Are Who We Are Who We Are Who We Are Who We Are
Who We Are Who We Are Who We Are Who We Are Who We Are Who We Are Who We Are Who We Are Who We Are Who We Are Who We Are Who We Are
Who We Are Who We Are Who We Are Who We Are Who We Are Who We Are Who We Are Who We Are Who We Are Who We Are
Who We Are Who We Are Who We Are Who We Are Who We Are Who We Are Who We Are Who We Are Who We Are Who We Are
Who We Are
We're your partner in maximizing relevance to drive success in your advertising.
We're a dedicated team creating best-in-class advertising technology that delivers maximum relevance to your most important customers.
Get to know the people working to advance the advertising industry and amplify your achievements.
Frost Prioleau
The Co-Founder and CEO of Simpli.fi, Frost is recognized as a visionary and thought leader in the field of online advertising.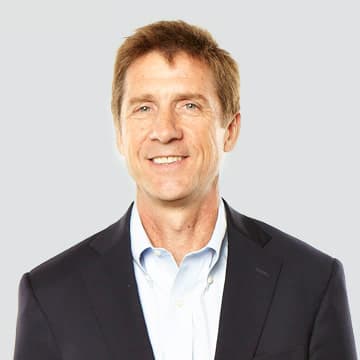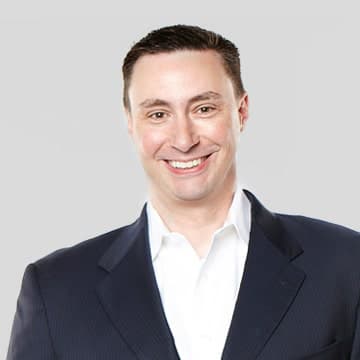 Paul Harrison
Paul Harrison is a founding member and Chief Technology Officer of Simpli.fi, driving the development of our proprietary technology.
Our Accomplishments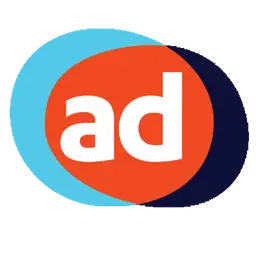 Named to the Programmatic Power Players List
AdExchanger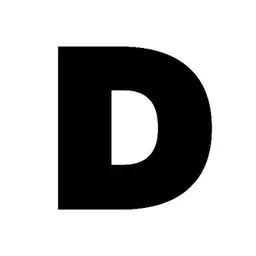 Finalist for Best Attribution Tool Category
Digiday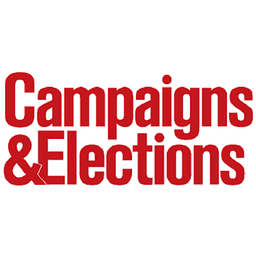 Winner for Innovation in Digital Advertising
Campaigns and Elections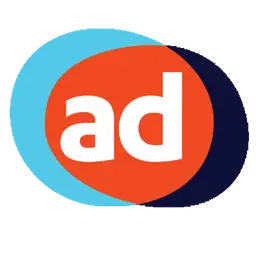 Elizabeth Brockey Maughon for Top Women in Media & Ad Tech
AdExchanger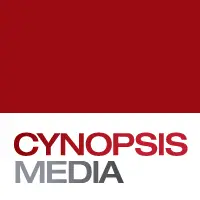 Winner for Most Innovative Implementation of Addressable
Cynopsis Media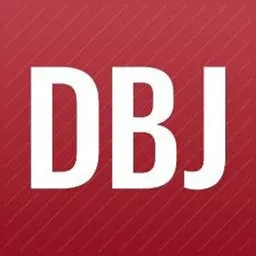 #5 in Best Places to Work
Dallas Business Journal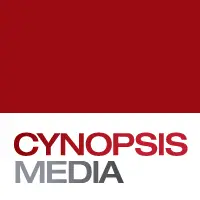 Sandra Murillo Sareyko Top Women in Media Award for Tech Leaders
Cynopsis Media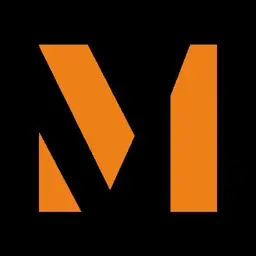 Most Effective Retail Campaign
Masterclassing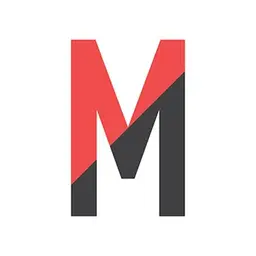 Most Effective Location Campaign
Mobile Marketing Magazine
Help Us Shape the Future of Advertising
We're empowering our partners to deliver advertising that sparks meaningful customer connections. Join us.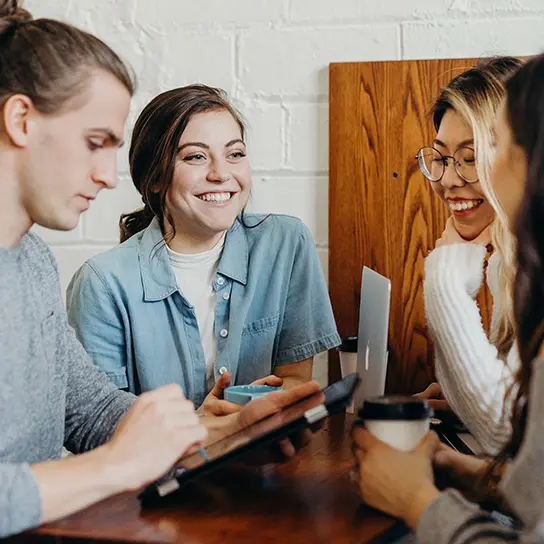 Media Buying Solutions13
Software Management Solutions12
Let's Connect
Get in touch and one of our advertising experts will reach out.
Let's Connect Let's Connect Let's Connect Let's Connect Let's Connect Let's Connect Let's Connect Let's Connect Let's Connect Let's Connect Let's Connect Let's Connect
Let's Connect Let's Connect Let's Connect Let's Connect Let's Connect Let's Connect Let's Connect Let's Connect Let's Connect Let's Connect Let's Connect Let's Connect
Let's Connect Let's Connect Let's Connect Let's Connect Let's Connect Let's Connect Let's Connect Let's Connect Let's Connect Let's Connect
Let's Connect Let's Connect Let's Connect Let's Connect Let's Connect Let's Connect Let's Connect Let's Connect Let's Connect Let's Connect
Let's Connect Let's Connect Let's Connect Let's Connect Let's Connect Let's Connect Let's Connect Let's Connect Let's Connect Let's Connect Let's Connect Let's Connect
Let's Connect Let's Connect Let's Connect Let's Connect Let's Connect Let's Connect Let's Connect Let's Connect Let's Connect Let's Connect Let's Connect Let's Connect
Let's Connect Let's Connect Let's Connect Let's Connect Let's Connect Let's Connect Let's Connect Let's Connect Let's Connect Let's Connect
Let's Connect Let's Connect Let's Connect Let's Connect Let's Connect Let's Connect Let's Connect Let's Connect Let's Connect Let's Connect
Let's Connect Let's Connect Let's Connect Let's Connect Let's Connect Let's Connect Let's Connect Let's Connect Let's Connect Let's Connect Let's Connect Let's Connect
Let's Connect Let's Connect Let's Connect Let's Connect Let's Connect Let's Connect Let's Connect Let's Connect Let's Connect Let's Connect Let's Connect Let's Connect
Let's Connect Let's Connect Let's Connect Let's Connect Let's Connect Let's Connect Let's Connect Let's Connect Let's Connect Let's Connect
Let's Connect Let's Connect Let's Connect Let's Connect Let's Connect Let's Connect Let's Connect Let's Connect Let's Connect Let's Connect
Let's Connect Let's Connect Let's Connect Let's Connect Let's Connect Let's Connect Let's Connect Let's Connect Let's Connect Let's Connect Let's Connect Let's Connect
Let's Connect Let's Connect Let's Connect Let's Connect Let's Connect Let's Connect Let's Connect Let's Connect Let's Connect Let's Connect Let's Connect Let's Connect
Let's Connect Let's Connect Let's Connect Let's Connect Let's Connect Let's Connect Let's Connect Let's Connect Let's Connect Let's Connect
Let's Connect Let's Connect Let's Connect Let's Connect Let's Connect Let's Connect Let's Connect Let's Connect Let's Connect Let's Connect
Let's Connect Let's Connect Let's Connect Let's Connect Let's Connect Let's Connect Let's Connect Let's Connect Let's Connect Let's Connect Let's Connect Let's Connect
Let's Connect Let's Connect Let's Connect Let's Connect Let's Connect Let's Connect Let's Connect Let's Connect Let's Connect Let's Connect Let's Connect Let's Connect
Let's Connect Let's Connect Let's Connect Let's Connect Let's Connect Let's Connect Let's Connect Let's Connect Let's Connect Let's Connect
Let's Connect Let's Connect Let's Connect Let's Connect Let's Connect Let's Connect Let's Connect Let's Connect Let's Connect Let's Connect
Let's Connect Let's Connect Let's Connect Let's Connect Let's Connect Let's Connect Let's Connect Let's Connect Let's Connect Let's Connect Let's Connect Let's Connect
Let's Connect Let's Connect Let's Connect Let's Connect Let's Connect Let's Connect Let's Connect Let's Connect Let's Connect Let's Connect Let's Connect Let's Connect
Let's Connect Let's Connect Let's Connect Let's Connect Let's Connect Let's Connect Let's Connect Let's Connect Let's Connect Let's Connect
Let's Connect Let's Connect Let's Connect Let's Connect Let's Connect Let's Connect Let's Connect Let's Connect Let's Connect Let's Connect
Let's Connect Let's Connect Let's Connect Let's Connect Let's Connect Let's Connect Let's Connect Let's Connect Let's Connect Let's Connect Let's Connect Let's Connect
Let's Connect Let's Connect Let's Connect Let's Connect Let's Connect Let's Connect Let's Connect Let's Connect Let's Connect Let's Connect Let's Connect Let's Connect
Let's Connect Let's Connect Let's Connect Let's Connect Let's Connect Let's Connect Let's Connect Let's Connect Let's Connect Let's Connect
Let's Connect Let's Connect Let's Connect Let's Connect Let's Connect Let's Connect Let's Connect Let's Connect Let's Connect Let's Connect
Let's Connect Let's Connect Let's Connect Let's Connect Let's Connect Let's Connect Let's Connect Let's Connect Let's Connect Let's Connect Let's Connect Let's Connect
Let's Connect Let's Connect Let's Connect Let's Connect Let's Connect Let's Connect Let's Connect Let's Connect Let's Connect Let's Connect Let's Connect Let's Connect
Let's Connect Let's Connect Let's Connect Let's Connect Let's Connect Let's Connect Let's Connect Let's Connect Let's Connect Let's Connect
Let's Connect Let's Connect Let's Connect Let's Connect Let's Connect Let's Connect Let's Connect Let's Connect Let's Connect Let's Connect
Let's Connect Let's Connect Let's Connect Let's Connect Let's Connect Let's Connect Let's Connect Let's Connect Let's Connect Let's Connect Let's Connect Let's Connect
Let's Connect Let's Connect Let's Connect Let's Connect Let's Connect Let's Connect Let's Connect Let's Connect Let's Connect Let's Connect Let's Connect Let's Connect
Let's Connect Let's Connect Let's Connect Let's Connect Let's Connect Let's Connect Let's Connect Let's Connect Let's Connect Let's Connect
Let's Connect Let's Connect Let's Connect Let's Connect Let's Connect Let's Connect Let's Connect Let's Connect Let's Connect Let's Connect
Let's Connect Let's Connect Let's Connect Let's Connect Let's Connect Let's Connect Let's Connect Let's Connect Let's Connect Let's Connect Let's Connect Let's Connect
Let's Connect Let's Connect Let's Connect Let's Connect Let's Connect Let's Connect Let's Connect Let's Connect Let's Connect Let's Connect Let's Connect Let's Connect
Let's Connect Let's Connect Let's Connect Let's Connect Let's Connect Let's Connect Let's Connect Let's Connect Let's Connect Let's Connect
Let's Connect Let's Connect Let's Connect Let's Connect Let's Connect Let's Connect Let's Connect Let's Connect Let's Connect Let's Connect