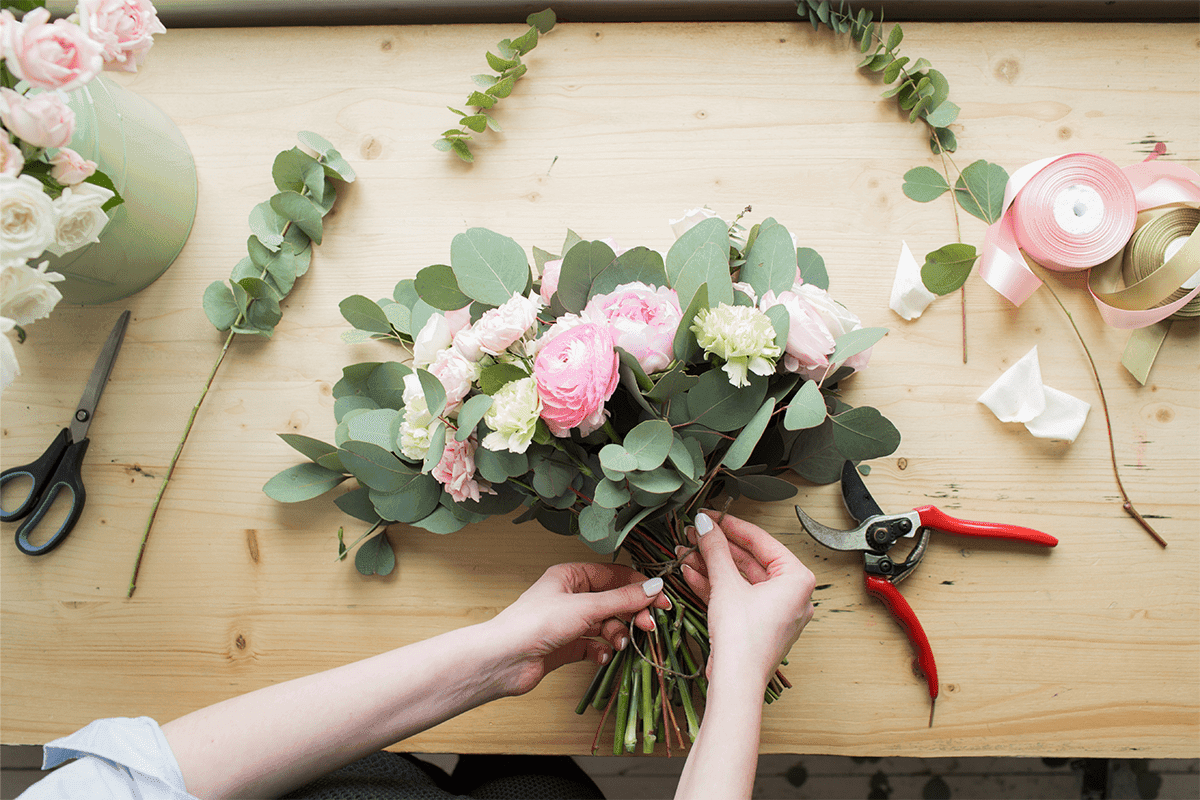 Media Accounting
Direct-to-Consumer Flower Brand Increases Sales and Measures ROAS With Simpli.fi and Spaceback
Advertiser Overview
•  Direct-to-consumer flower brand selling high-end floral products
•  Set out to improve their digital advertising performance in 2022
•  Sought to increase online sales and measure ROAS
•  Deployed a unique social display creative type via Simpli.fi's partnership with Spaceback
Results
•  1,171 Cost Per Action
•  $1.70 ROAS
•  $260.49 Average Cart Value
FLORAL BRAND SEEKS DIRECT RELATIONSHIP WITH A PROGRAMMATIC PARTNER
Digitally native brands will make up approximately 25% of all direct-to-consumer e-commerce sales in 2022 (Statista). As more digital-first companies vie for the attention of consumers, advertisers need comprehensive solutions to reach new qualified shoppers. Recently, a high-end floral brand wanted to implement programmatic advertising to expand on their existing efforts in social media and other digital channels. They chose to partner directly with Simpli.fi to reach new qualified shoppers and improve advertising performance using precise targeting methods and granular reporting.
Together, Simpli.fi and the brand developed a strategy to accomplish their goal of maximizing sales and measuring Return on Ad Spend (ROAS). The brand utilized addressable programmatic and behavioral targeting to deploy CTV ads and a unique social display creative type via Simpli.fi's partnership with Spaceback. Moreover, the strategy also included Simpli.fi's Transaction Value Reporting for granular insights into purchase attribution and to calculate Return on Ad Spend (ROAS).
 
TARGETING POTENTIAL FLOWER PURCHASERS AT THE HOUSEHOLD-LEVEL
Ultimately, the brand sought to reach a target demographic of high-income households due to the elevated average purchase value of their product. First, the advertiser leveraged Simpli.fi's Addressable Audience Curation tool to curate a household-level audience in real-time based on location data and by choosing from more than 3,000 demographic variables. They identified two distinct audience groups: (1) known gift purchasers with a male head of household in specific ZIP codes, and (2) adults ages 35-75+ with an annual income of $75K or more within 20 DMAs across the country.
With this total audience of 4.3 million households, Simpli.fi's Addressable Geo-Fencing solution used GPS data paired with plat lines to match each address to the exact physical location, shape, and size of the property. The system then automatically built a target fence around each property to serve CTV and display ads.
 
REACHING AUDIENCES BASED ON ONLINE BEHAVIOR
The brand also used Keyword Search Retargeting to reach users who were actively looking for content related to cut flowers and gifts. Simpli.fi implemented 1,913 keywords including terms such as flowers, bouquet, roses, tulips, and more to serve CTV and display ads to users across all of their devices. Additionally, Simpli.fi implemented specific keywords for Mother's Day to reach users who were searching for gifts leading up to the holiday. Furthermore, the advertiser deployed Site Retargeting to serve those same ads to users and remain in front of those who had recently visited their website.
 
SOCIAL DISPLAY ADS VIA SIMPLI.FI'S PARTNERSHIP WITH SPACEBACK
The flower brand also wanted to capitalize on their strong social media presence to continue improving advertising performance. They leveraged Simpli.fi's partnership with Spaceback to automatically convert their social media posts into engaging display ads for immediate programmatic activation. The advertiser simply identified their preferred social media posts to transition into new creatives, and applied them to the Site Retargeting portion of the campaign.
 
CALCULATING ROAS USING TRANSACTION VALUE REPORTING
Overall, the campaign has performed well over the first three months of the initial five-month flight. Simpli.fi's Transaction Value Reporting allowed the brand to report on purchase values attributable to the campaign in real-time and quickly calculate ROAS by dividing the total transaction value by total campaign spend. In just three months, the brand measured 1,171 online sales with an average cart value of $260.49. Furthermore, the advertiser determined their ROAS to be $1.70 for every dollar spent.
 
Interested in using Simpli.fi's programmatic solutions for your next e-commerce campaign?
Fill out the form below, contact your Simpli.fi representative, or email us at hi@simpli.fi for next steps.
Let's Connect
Interested in learning more about career opportunities at Simpli.fi? Drop us a line and we'll be in touch.